Family Support
Economic hardship and other types of deprivation (child neglect or abuse) can have profound effects on children's development and their prospects for the future. Low family income can impact children's cognitive development and ability to learn. It can contribute to behavioral, social and emotional problems. The greatest risk is for young children who experience economic hardship, especially that of a severe and chronic nature.
Family Support initiatives help parents develop and use available resources that enable them to nurture and support the healthy development of their children. Family support services range from providing information about early learning, to helping families to access economic security benefits and connect with other families and community services.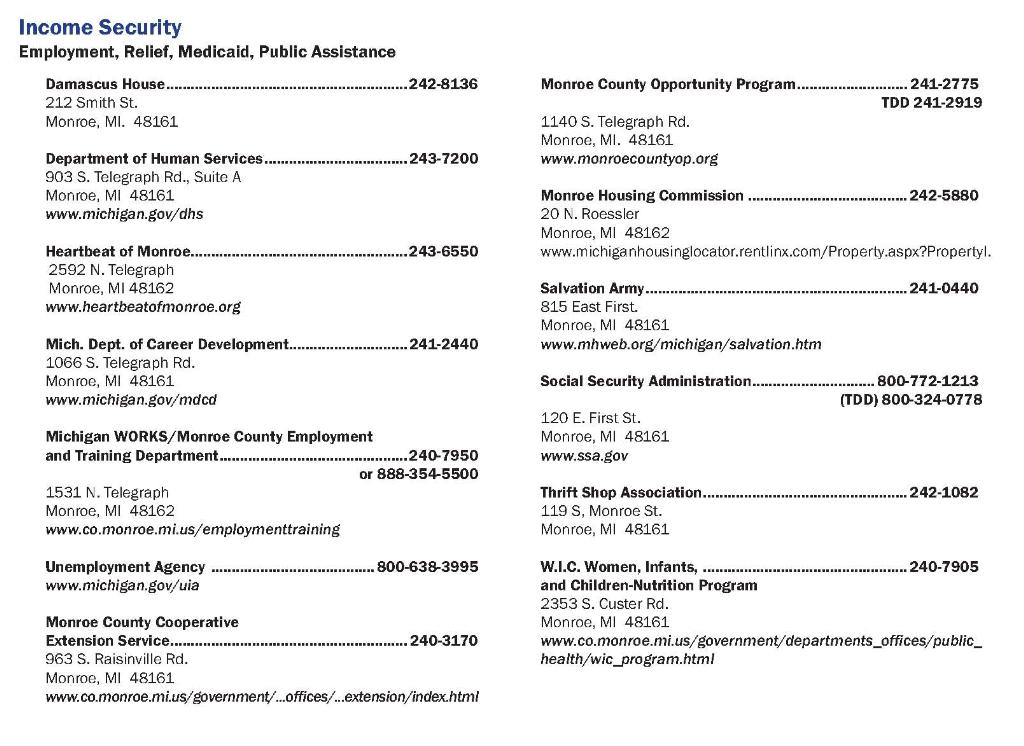 Food Closets are available throughout the County. You must have 1) proof of household income (pay stub, food stamps, SS, SSI, etc.) 2) proof of residency (utility bill, rent receipt, tax bill, etc., and 3) proof of number of household members (Medicaid cards, SS cards, income tax returns, etc.). To find out about locations and times of the closets, call Monroe County Opportunity Program at (734)241-2775.
Monroe Community Dinners are held daily throughout the County. Call God Works at (734)242-8124 or (419)279-8000 for more information.