Atlas Curriculum Management
Atlas Curriculum Management
The Monroe County ISD is pleased to provide Atlas Curriculum Management software and professional development support to MCISD staff and our county consortium partners. Project research occurred during the 2011-2012 school year, with Phase 1 implementation and training taking place for the 2012-2013 school year. Our current consortium partners and members are:
Airport Community Schools

Bedford Public Schools

Ida Public Schools

Jefferson Schools

Mason Consolidated Schools

Monroe County ISD

Summerfield Schools
Atlas is an easy-to-use software system which promotes best-practice in curriculum mapping and implementation, as well as giving all school staff ready-access to all curriculum outlines, abstracts, resources, standards, and more across the district. Its collaboration tools enable educators to easily work together on curriculum, school improvement projects, track meeting proceedings, and more. With our consortium project, all seven participating districts will also be able to more easily share curriculum resources and strategies among them using digital means, saving time and money.
MCISD staff may access Atlas by clicking on the grey Atlas logo on this page.
All participating districts may choose to release Public Access portions of their Atlas Curriculum sites. This will enable students and parents, as well as others not only in Monroe County, but around the world, to view what's happening with curriculum locally. This access also allows these districts to share ideas as part of a global teaching and learning community. As these sites become available, links to them will appear here. Links will appear to other frequently used public sites, such as Oakland Schools' site. The MCISD now has a public Atlas Curriculum site. To visit it click on the "public site" logo to the right. Please keep in mind that the MCISD and our county schools are in various stages of crafting curriculum units with Atlas; by the 2016-2017 school year, visitors can expect to see a number of well-developed units of study. For now, please understand that these are works-in-progress.
MCISD and all local districts have participated in the Michigan Association of Intermediate School Administrators (MAISA) Common Core State Standards (CCSS) Unit development project for English Language Arts (ELA) and for Mathematics. Via our Atlas system, county educators will have full access to and editing capabilities for all of these high-quality CCSS units of study. As units are developed for Science around the Next Generation Science Standards (NGSS), and Social Studies units around the C3 Framework for Social Studies State Standards, MAISA intends to house these as well. For more on the MAISA units, please visit MAISA's public Atlas site.
Atlas Login Information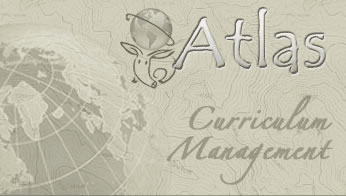 MCISD Staff Atlas Login

MCISD Atlas Public Site

Assessing PD Session Resources in ATLAS


MAISA Units Atlas Public Site




Oakland Schools Atlas Public Site
All questions regarding Atlas Rubicon, please direct to:
Kathleen Berry

kathy.berry@monroeisd.us
Director of Research, Evaluation and Assessment
Professional Development Center Building