Information Services (Technology)
The Information Services Department promotes and facilitates the effective and efficient use of technology for instruction and administration throughout the local school districts and internal departments of the Monroe County ISD.
Over the past three years, the MCISD information services staff has worked closely with the local districts of Monroe County to develop a Monroe County Technology Strategic Plan. The document below outlines the plan for technology for all Monroe County school districts.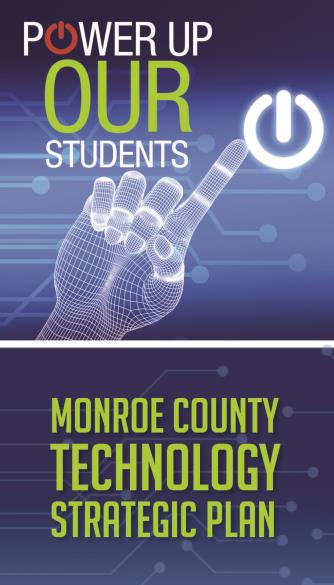 Questions?
Sandy Whitcomb
Student Information Applications Specialist
Administration Building
Phil Carolan
Director of Technology
Lenawee ISD
Tim Speer
System Engineer for Monroe Lenawee Consortium
Lenawee ISD
Nicholas Hay
Director of Information Technology
Administration Building
Jason Burt
Technology Support Coordinator
Administration Building
Matthew Dandron
Technology Support Coordinator
Administration Building
James Keck
Technology Support Coordinator
Administration Building
Christopher Male
Technology Support Coordinator
Administration Building