Message from the Superintendent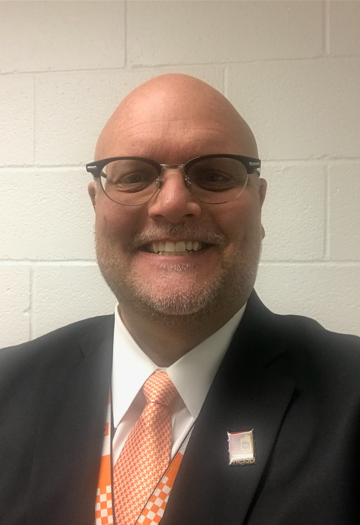 I am excited to welcome you all back to school! I hope you have enjoyed the summer and are excited as I am to get the school year started. The beginning of a new year is an exciting time for all, full of endless possibilities and potential. This year is especially motivating for me because of the energy and spirit I felt from the staff on opening day. Whether you are returning or brand new to the district, I thank you for being part of the Monroe County Intermediate School District.
The new school year provides us a fresh opportunity to revisit, reconnect, and reimagine the organization's goals. This is a time of transformation for the MCISD and I want to reiterate the five goals from my opening day presentation:
Commitment to Student Success
The MCISD believes caring for, supporting, and educating the whole child is an essential part of promoting academic achievement and excellence.
Commitment to Service
MCISD will foster a culture of outreach and engagement through our commitment to teaching and learning, as well as by valuing engagement with our local school districts and community partners.
Commitment to Financial Strength
Financial strength and stability are the foundation for any continuous improvement effort. It supports MCISD's commitment to organizational and academic excellence.
Commitment to People
We are committed to our employees – helping them reach professional and personal goals. We believe that our people deserve the very best support to continue to develop and expand their skills, gain valuable experience and develop professionally.
Commitment to Well-being
We are committed to offering well-being initiatives — comprehensive health and productivity programs that tackle elements such as the workforce's emotional and mental health, social connectivity, physical health, financial education, sense of fulfillment on the job, and many other aspects.
I am committed to working with you in raising the bar of excellence through the implementation of these goals. Together we can create an environment that promotes healthy living, less stress, and inspires an engaged and happy workforce.
Finally, I commit to bringing whatever sense of humor I possess, and a positive, can-do attitude to all I do.
I fully expect the 2019-20 school year to be the best ever!
Stephen J. McNew, Ed. D., Superintendent
Contact
Superintendent
Stephen McNew, Ed. D.
Superintendent
Superintendent/Administration