Staff Info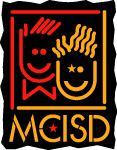 STAFF AREA ONLY
All MCISD forms and templates are located to the right of this page. All PDF forms need to be downloaded to your local machine before completing.
Welcome to the MCISD Employee Information Center!

The staff "ONLY" section will provide you with access to documents, forms and websites that you may need while employed by the Monroe County Intermediate School District (MCISD).
Staff News & Announcements