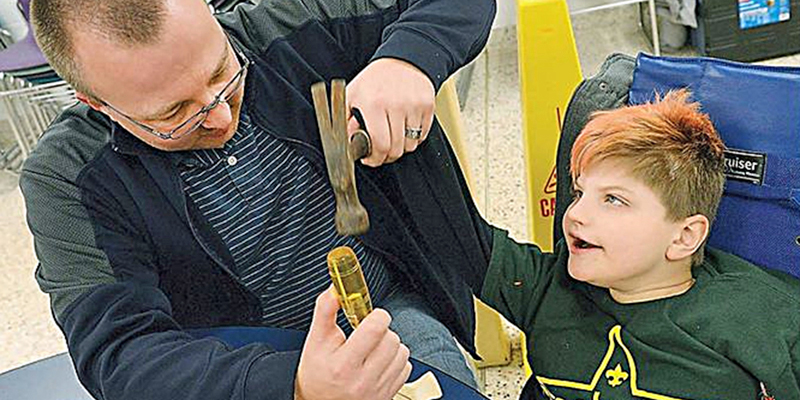 Preparing Today's Students for Tomorrow's World
In pursuit of this mission, the MCISD will...
champion quality educational opportunities for learners of all ages, aspirations, and abilities
provide leadership in the development of educators, educational programs, and learning priorities
collaborate with educators and community members in Monroe County
use research to initiate educational change
February 18, 2021
MCISD Retiree Recognition
Due to the pandemic, the MCISD Employee Recognition Committee was unable to gather to honor the retirees from the 2018-2019 school year who announced their retirement intentions after the May 2019 reception as well as the 2019-2020 MCISD retirees. All employees are encouraged to logon this all-staff Zoom in their honor.
August 13, 2020
IMPORTANT - MCISD Continuity of Learning Plans
The MCISD Board of Education approved the MCISD Continuity of Learning Plans for the 2020-2021 school year.
April 21, 2020
Consent to Release Student Education Records
Consent to Release Student Education Records for the purpose of Family Subsidy form has put into an electronic format. Complete the release form.
Calendar

‹

January

2021

›

S
M
T
W
T
F
S
1

Jan 1

Christmas Break - MCISD Closed

2

Jan 2

Christmas Break - MCISD Closed

3

Jan 3

Christmas Break - MCISD Closed

4
5
6
7
8
9
10
11
12
13
14
15
16
17
18

Jan 18

Martin Luther King, Jr. Day - NO SCHOOL

19

Jan 19

5:00 PM to 6:00 PM

20
21
22
23
24
25
26
27
28
29
30
31
Calendar

‹

January

2021

›

S
M
T
W
T
F
S
1

Jan 1

Christmas Break - MCISD Closed

2

Jan 2

Christmas Break - MCISD Closed

3

Jan 3

Christmas Break - MCISD Closed

4
5
6
7
8
9
10
11
12
13
14
15
16
17
18

Jan 18

Martin Luther King, Jr. Day - NO SCHOOL

19

Jan 19

5:00 PM to 6:00 PM

20
21
22
23
24
25
26
27
28
29
30
31
Quick Links